This week's going to be insane, so I'll be having a few guest bloggers help me keep up the blog! I promised I wouldn't take too much time off, so this is my solution. Tonight, let's welcome the ever amazing Sara from Born for a Storm, one of my BFFs and the lady who has the cutest nubs around! Take a look at her lovely post below!
Hi, everyone who reads Julie's blog! I'm Sara and I'm over at
Born For A Storm
. Julie put out a call for some guest bloggers so I'm here to show you a totally beautiful Lynnderella that I got earlier in the spring. I was hesitant to buy Bunny Robin at first. I'm not much of a bright blue-wearer. I stick to softer blues, but after wearing this, I don't really know why.
I purchased this polish myself.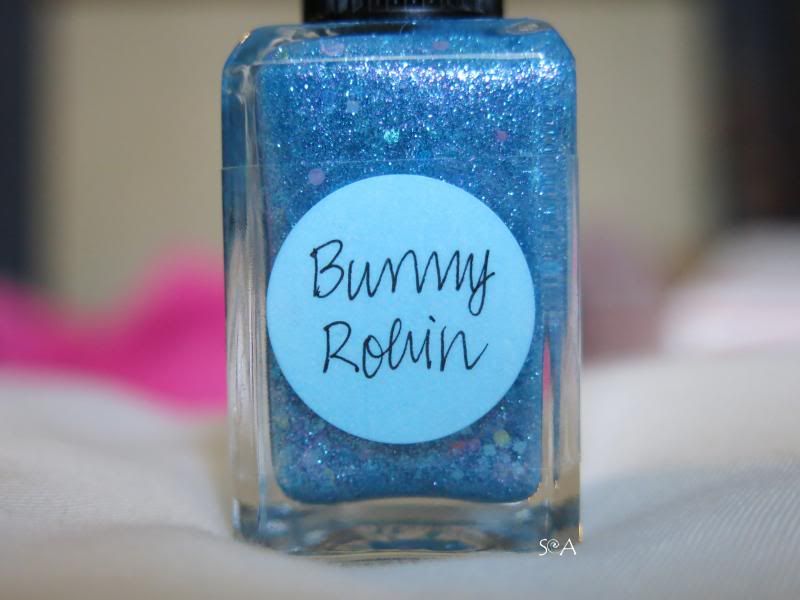 How cute is the blue label?! This is from Lynnderella's spring core collection. I decided to wear it for Easter, since the polish reminded me of candy nestled in bright blue Easter basket plastic grass stuff. Random? Yes. But are you now agreeing with me about what it looks like? Also yes.
Just looking at this photo makes me want to whip this out and wear it again. This polish is mainly blue with hints of multi-colored glitters. The base of the polish is blue, so it'll change your base color a little bit. The base also has an intense pink shimmer! I'm wearing it over a light blue Essie that I forget the name of. I'm wearing one thicker coat of the Lynn with base coat, top coat, and a bit of Gelous to smooth it all out. I used some zig zag nail vinyls on my ring finger to make it look like an Easter egg. It's super dorky but I got so many compliments on it!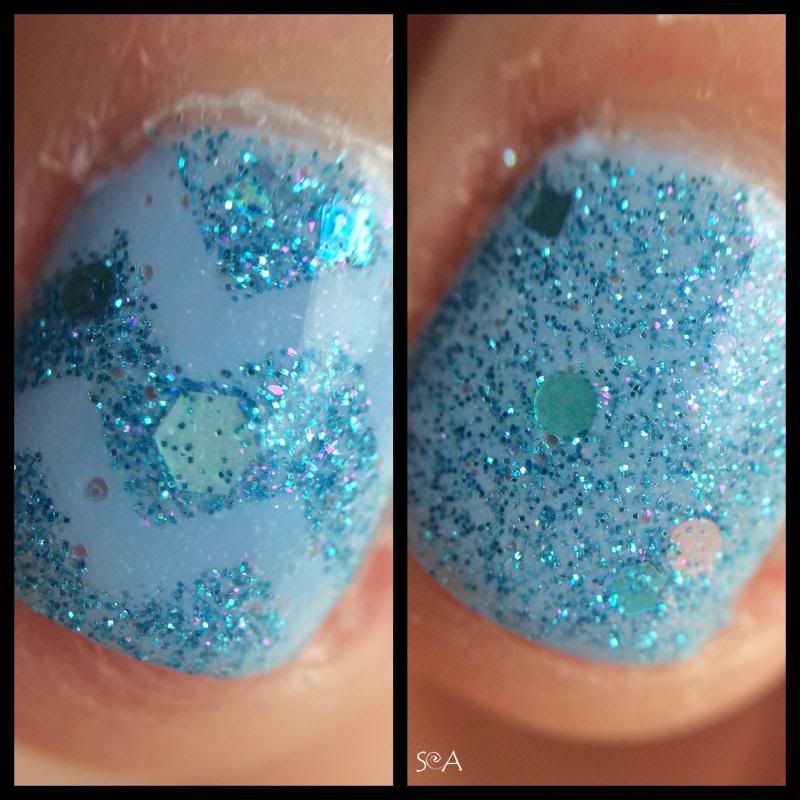 I think the macro speaks for itself. :) You can purchase Lynnderella polishes at the brand's
eBay store
.